Find a Place to Stay
FILTER
ROOMS & SUITES
Standard Rooms feature a bedroom and a bathroom—perfect for a quick overnight stay or those spending most of their time enjoying activities or up on the mountain.SLEEPS21BR
ROOMS & SUITES
Studio Rooms provide a little more living space for guests looking for a special touch of romance in their stay with a fireplace and deck or patio. Studios also feature a desk or sitting area.SLEEPS21BR
ROOMS & SUITES
Sundance Suites are perfect for a romantic getaway or a little more room for an extra guest or an extended stay. Kitchenettes are available in the Sundance Suites for storing drinks and snacks or even enjoying a simple in-room meal.SLEEPS2-41-2BR
ROOMS & SUITES
Mountain Suites provide plenty of extra room, with full-size kitchens, private master bedrooms and living rooms.SLEEPS2-41-2BR
ROOMS & SUITES
Mountain Lofts are the largest room type at Sundance, providing plenty of extra space. Each offers a full-size kitchen, private master bedroom, living room and sleeping loft with extra beds. This room type is the right choice for those planning on preparing a meal in the room or bringing the kids. Mountain Loft Suites may also be combined with adjacent Studio rooms to create a two-bedroom cottage.SLEEPS4-62-3BR
MOUNTAIN HOMES
A short hike from Stewart Falls and the Spa, Hawk's Nest is your perfect home away from home. This rustic, private cabin features vaulted ceilings, full kitchen with bar and north-facing windows for natural light throughout the year.SLEEPS42BR
MOUNTAIN HOMES
A home ideal for those seeking solitude and perfect mountain-scapes, Mountainview lives up to its name with unparalleled vistas of the surrounding canyon.SLEEPS63BR
MOUNTAIN HOMES
Dream Catcher is tucked into the hillside with privacy and mountain views. This warm and cozy cabin contains traditional western architecture combined with large ceilings and plenty of natural light. One of two "sister" cabins.SLEEPS83BR
MOUNTAIN HOMES
Owl Spirit is one of the most unique cabins available at Sundance. Reclaimed wood and cozy western architecture are used throughout to offer an authentic experience. Part of a two-cabin lodge.SLEEPS83BR
MOUNTAIN HOMES
Enjoy stunning views of Mt. Timpanogos from the bi-level decks that wrap around this beautiful three-story home. The unique circular shape of the home allows for a cozy and intimate layoutSLEEPS83BR
MOUNTAIN HOMES
Escape to the forests of the Wasatch mountains in Ponderosa. The unique layout of this home, includes a separate mother-in-law apartment and bonus nook space to accommodate many styles of families and friends alike.SLEEPS93BR
MOUNTAIN HOMES
With jaw-dropping views of Mt. Timpanogos, this unique home makes for the perfect rustic mountain getaway. Cascade Ridge is equipped with state of the art amenities and a serene alpine setting that will leave a lasting impression.SLEEPS116BR
MOUNTAIN HOMES
Located just minutes away from our Sundance Village, Turkey Ridge provides a one-of-a-kind experience. A spacious backyard and patio with a chair swing and beautiful mountain views make this six-bedroom home perfect for a family getaway, corporate retreat, or friend reunion. Unique features such as a baby grand piano, entertainment room, and sauna offer something for everyone.SLEEPS126BR
MOUNTAIN HOMES
Enjoy a spacious getaway with one of our largest homes on the mountain. Open-concept seating rooms embrace the rustic elegance of Sundance Mountain Resort and ensure renewing relaxation for any mountain escape.SLEEPS156BR
MOUNTAIN HOMES
One of the largest homes available on the mountain, Cirque Crest is the combination of both the Dream Catcher and Owl Spirit cabins. It's perfect for families traveling together or large groups needing extra space. Beautiful mountain views are complemented by vaulted ceilings, multiple hot tubs, kitchens and living areas with unique western art and design.SLEEPS166BR
Events or weddings are not permitted in any mountain home, and maximum occupancy cannot be exceeded in homes.
4X4 vehicles required in winter months.
Field Guide
Interested in learning more about our resort's history, environment, activities, and lodging? Our field guide, given to each guest at check-in, contains a fun vacation checklist, useful maps, and interesting facts about the Sundance community.
Stay in the loop on resort exclusives + events.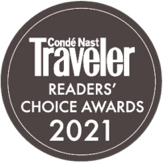 ©2023 Sundance Mountain Resort.